Minto Gupta, Director
Minto P Gupta (9.8.1958) went to Bombay University, for Masters in Clinical Biochemistry & Doctorate. After additional qualifications  in Project & Industrial Management, Marketing and Business Management, Management Art and Culture,  he worked for pharmaceutical companies and in 1986 joined Rallis India Ltd (A Tata Group Co.) and rose to level of business head.  In 1992 moved to Hyderabad as Vice President in SOL Pharmaceuticals Ltd and rose to the rank as President. In 1996 he hung up his boots as an employee and ventured into becoming an entrepreneur.
---
Hitesh Mohan bhai Patel, Managing Director
Has 8 Years Of Experience In Private Equity Placement. He Has Been Involved In Raising More Than US$50Mn By Way Of Private Equity Placement, IPO,Merger Etc. He plays a key role in developing macro investment themes, understanding strengths and weaknesses of specific companies, and indentifying superior management teams. Post investment, he provides key strategic inputs on strengthening the business model of portfolio companies. He brings a very unique perspective of understanding the value drivers across industries and at the same time has a first-hand understanding of the challenges faced by small to mid-size companies as they scale their businesses.
---
Yezdi Jal Batliwala, Director
Mr. Yezdi Batliwala, is an Art of Living member he is widely respected and venerated by the AOL community. He is responsible for crystallizing various AOL outreach projects such as founding and being Chairman of the Vyakti Vikas Kendra and the establishment of Sri Sri University, Odisha as trustee of the SSRVM Trust. Mr. Batliwala has considerable experience in the finance sector as well. After finishing his Accountancy and Economics graduation in RA Poddar Mumbai, Mr. Batliwala went on to specialize in Commerce at University of Bombay. He is now responsible for CSR budget allocations within AOL, promoting projects of social relevance under its aegis.
---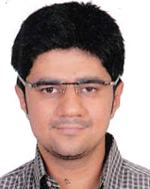 Gaurav Pankaj Shah, Director
He is a MBA from Welinkar Institute of Management and has done his graduation from R.A Podar college of Commerce an economics.He has a decade of experience in financial markets and has been advising his clients with his indepth knowledge on money management.
---
Mohita Gupta, Additional & Woman Director

---
Daljeet Kaur, Compliance Officer, Registration No. A49981

---
Company Secretary:-
---